This entry was posted in Toys on August 31, 2016
Today's tricycles are typically thought of as children's toys. They are ideal for kids ages 1 to 5. The history of the tricycle, originally used as adult transportation, has had a profound impact on today's toy models. Let's take a look at some of the highlights.
How the Tricycle Was Born
The tricycle originated in Germany in 1680. It was a sophisticated machine designed for an adult paraplegic, and used hand cranks and gears to move on three wheels. About 100 years later, the French inventors Maguier and Blanchard developed an adult tricycle which was distinctly different from the bicycle. Two wheels on one side and one on the other became the norm for adult tricycles in that time period.  
Growing in Popularity
By 1818, a three-wheeled cycling machine was introduced in England, and the popularity of the tricycle grew to rival that of the bicycle. The third wheel was considered a safety feature, and was popular among women wearing long skirts. It is during the 1860s that children's tricycles began to appear in photographs. In the 1870s, children's wood trikes started popping up in American culture and photographs. Late in the decade, steel frames became an option for kids' tricycles and grew in popularity. During this time, adult tricycles were using a chain drive that was moved by a very large front wheel. Double chain drives and rear steering became more popular by 1880.
Advancements in Tricycle Designs
Using historic photographs as evidence, Victorian-style trikes were known to be made of wood and metal. The wooden versions came first and resembled carts found on the farm. For children, the iron and steel-based models had larger front wheels and smaller back wheels. The seat gradually evolved back toward the double wheels to provide better stability. Just before the turn of the century, children's tricycles grew in popularity and were part of the growing trend in mass production in factories. Wire tied rubber tires became the preferred design for wheels. Between 1910 and 1920, lugged tubing was part of most designs. By the '20s, trikes were coming off assembly lines without lugs and were produced using very little steel. The version from 1920 is similar to today's tricycles, offering pedals on the front wheel and handle grips on the handlebars.
The art deco era of the late 1920s to '40s had a profound influence on children's tricycle designs. Frames and fenders morphed into more aerodynamic models. An interest in automobiles bred car-like designs. Likewise, the popularity of spaceships was reflected in the trike designs resembling rockets.
KETTLER tricycles debuted in 1949. First made in Germany, they were designed for children and had a metal frame. Through the 1950s and 1960s, designs went in many directions among different manufacturers throughout the world. By the late 1960s and early '70s, plastic became a fundamental material for making kids' tricycles in the U.S. Built lower to the ground, the weight distribution evolved to a more stabile design. The emergence of children's ride-on toys reminiscent of TV show characters had a strong influence on their popularity with kids during this time.
The fundamental design of today's trikes has changed very little since the 1970s. While some products have a more advanced design than others, the basic concept of a large child seat with pedals on the front wheel and a bar between the back wheels is still the same.
---
This entry was posted in Patio on August 09, 2016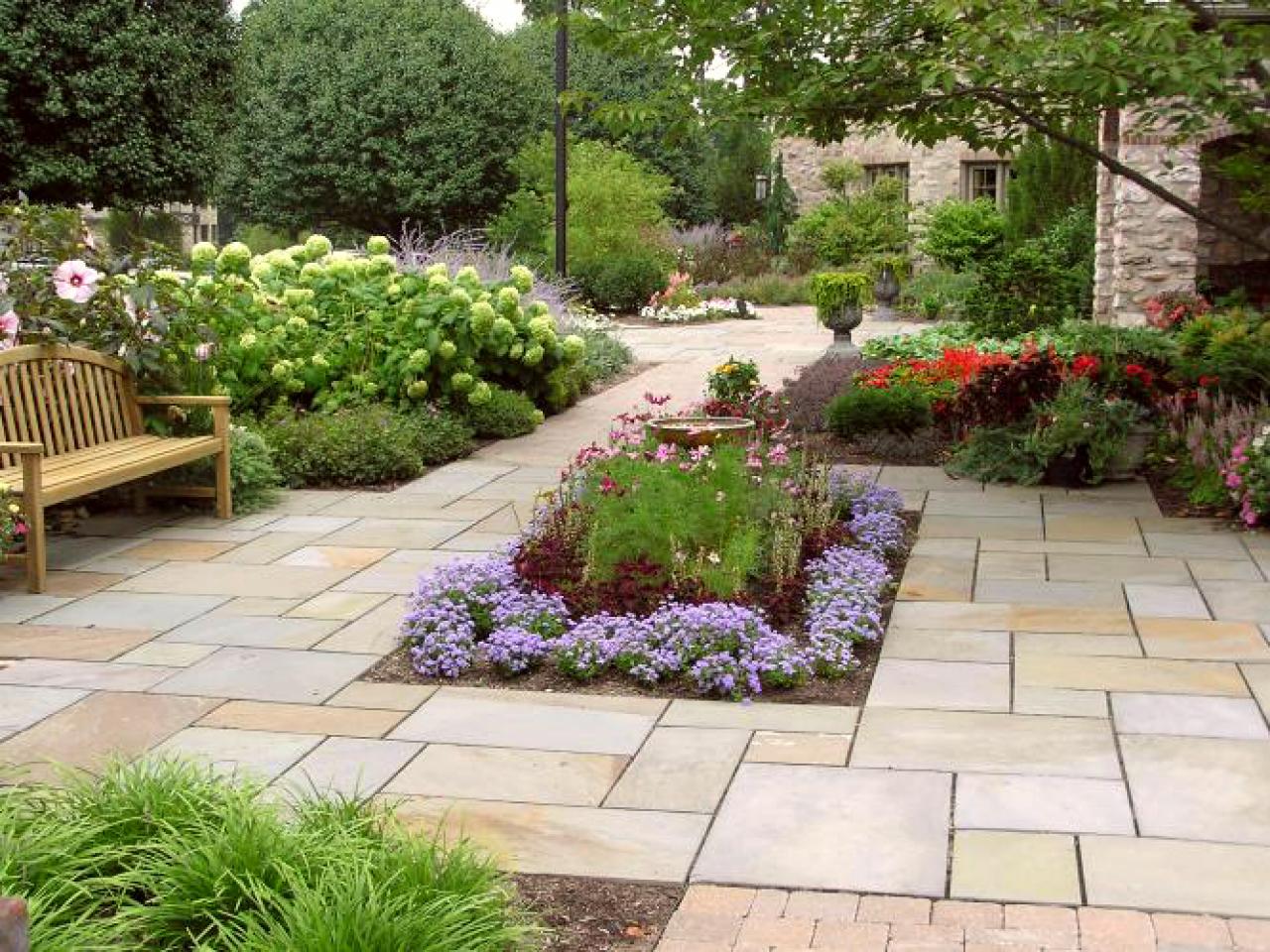 Your patio space is ideal for showcasing and highlighting with container plants and potters filled with flowers and greenery of all colors and textures. Add pops of color, and soften hard surfaces with succulents and blossoms. Blend the green of your lawn with surrounding garden beds and containers of plants that complement the rest of the yard. Strategically placed containers can also be used to create cozy zones and borders in different areas of your deck or patio.
When choosing patio plants first ask yourself how much maintenance are you willing to do? Many plants require regular trimming and weeding to keep them growing and looking healthy. Sticking with durable plants that don't over grow is your best bet. Annuals are a perfect option for patio growing. These types of flowers grow great in large pots and are long blooming through the seasons, seeding in the summer months. Perennials, on the other hand typically have a shorter bloom period, but if taken care of properly will return every year. These also work well in containers. Perennials need to be divided every 2-3 years to keep them blooming but will continue to seed and spread giving you more flowers to fill your yard with every year.
Here are some of the best plants to grow on your patio:
Herbs and Vegetables
Growing tomatoes, peppers, fresh mint, oregano, or rosemary near the cooking area of the patio is convenient and easy. Herbs thrive on sunlight, and having a garden of your favorite veggies is a delicious treat.  
Geraniums
Extremely easy to care for and they come in a range of vibrant colors.
Bamboo
Add an element of Zen to your patio. The height of bamboo plants is great for small spaces to add the illusion of more room. Keep it small or grow in a large container for a fast-growing screen to add privacy.  
Lantana
These beautiful multi-colored flowers come in red, orange, yellow, pink, and white and are also loved by butterflies.
Mandevilla
This flowering vine is fast growing and blooms in large trumpet shapes in shades of pink, red, and white.
Sunflowers
Classic, bright, and summery – sunflowers look great in clay pots and boxes. Let them grow as tall as you want.
Agave
This stunning plant has bold succulent leaves that give an earthy and architectural feel to any patio. Agave is incredibly heat tolerant and long lasting.
Jasmine
Grow in full sun or partial shade – this scented plant comes in shades of yellow or white. The star shaped blooms grow as a twining vine, best for a trellis or arbor.
There is no right or wrong plants to grow on your patio, as long as you choose ones suited to your climate and give them plenty of room to grow and thrive!
---